space23
A Shopify Plus store with a full custom shop experience
E-commerce
A total custom solution based on Shopify Plus, for the Maxi Sport's sportswear and streetwear stores network.
With Space23, the goal was to build a captivating and, at the same time, performing platform, with a clean design and with a fast and intuitive user experience that facilitates the maximum conversion and purchase process. The next challenge is integrate the shopping experience even outside the world wide web with big attention to the evolution of the role of the offline retail sector.
Client
Maxi Sport

Platform
Shopify Plus

Deliverable
Consultancy - Concept - Project management - UX design - UI design - Frontend development - Backend development - System integration


Mobile experience
The whole project was conceived as mobile first, paying a lot of attention to the aspects of interaction design that could speed up the choice and purchase processes such as the "Quick Buy" feature and the use of fixed elements, such as the "size chart", that give the interface a mobile app feeling.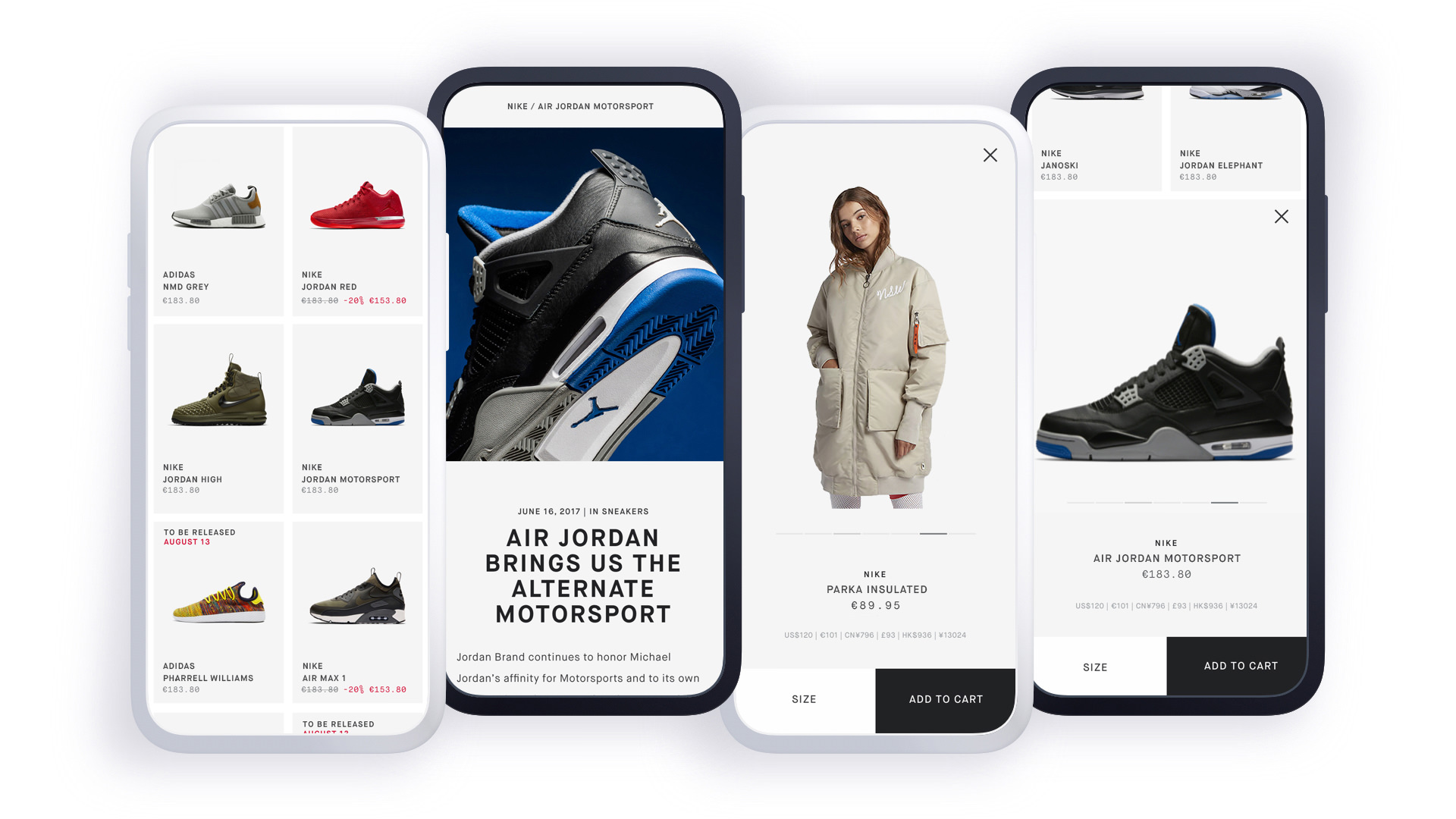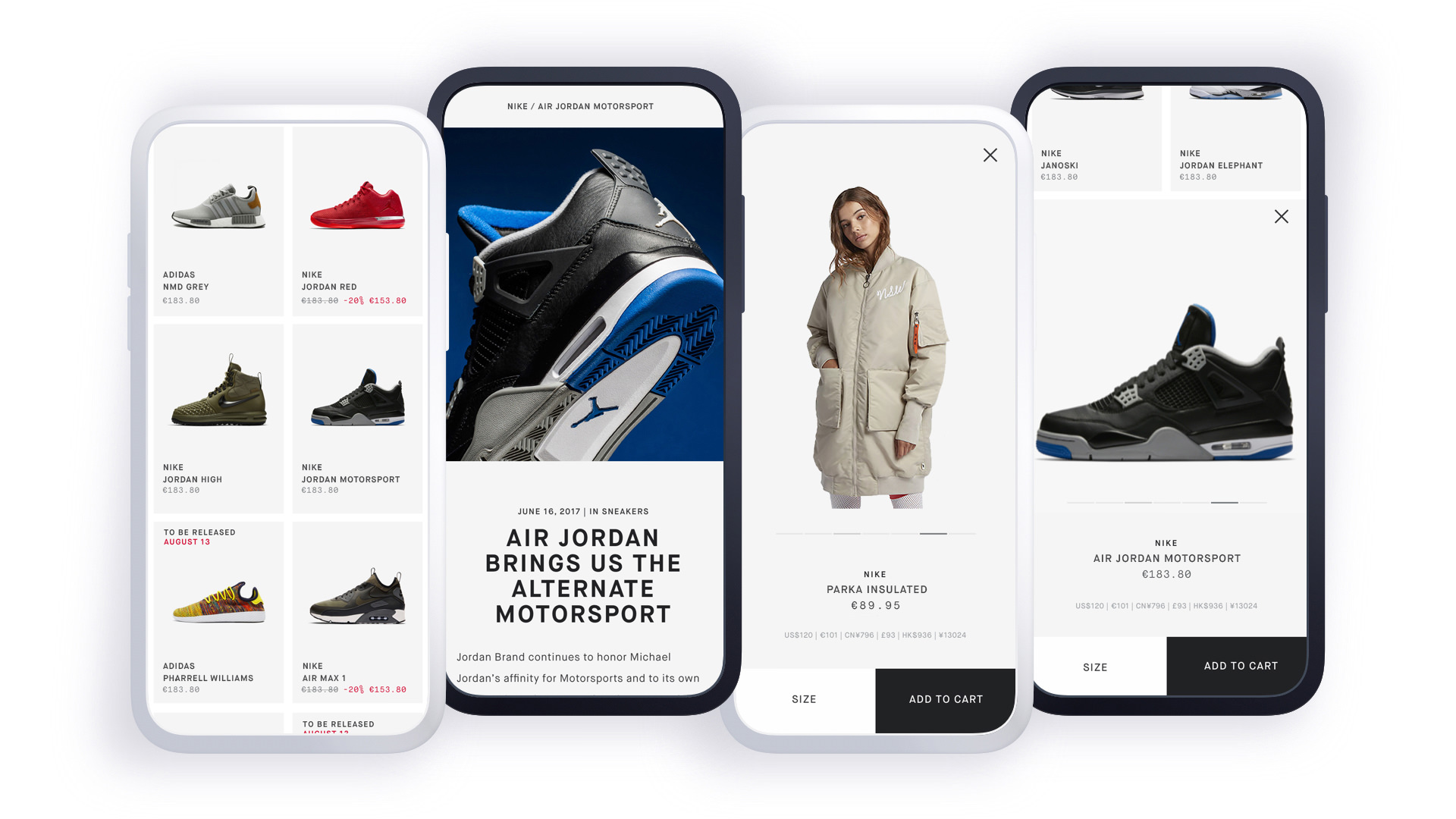 Quick Buy
Make your purchase in just 2 clicks, directly from the product grid. By storing your billing and shipping information at checkout, you can speed up even more your next purchase.
Smart Search
We help you find what you are looking for. Real-time visual results to facilitate your searches.
Product storytelling
Immerse yourself in the story. Discover the details and events related to the birth and creation of products that have become icons.
Desktop experience
On the desktop version, great emphasis was given to the images, which are the main characters of the whole product page, with close-up details that best emphasize the product features.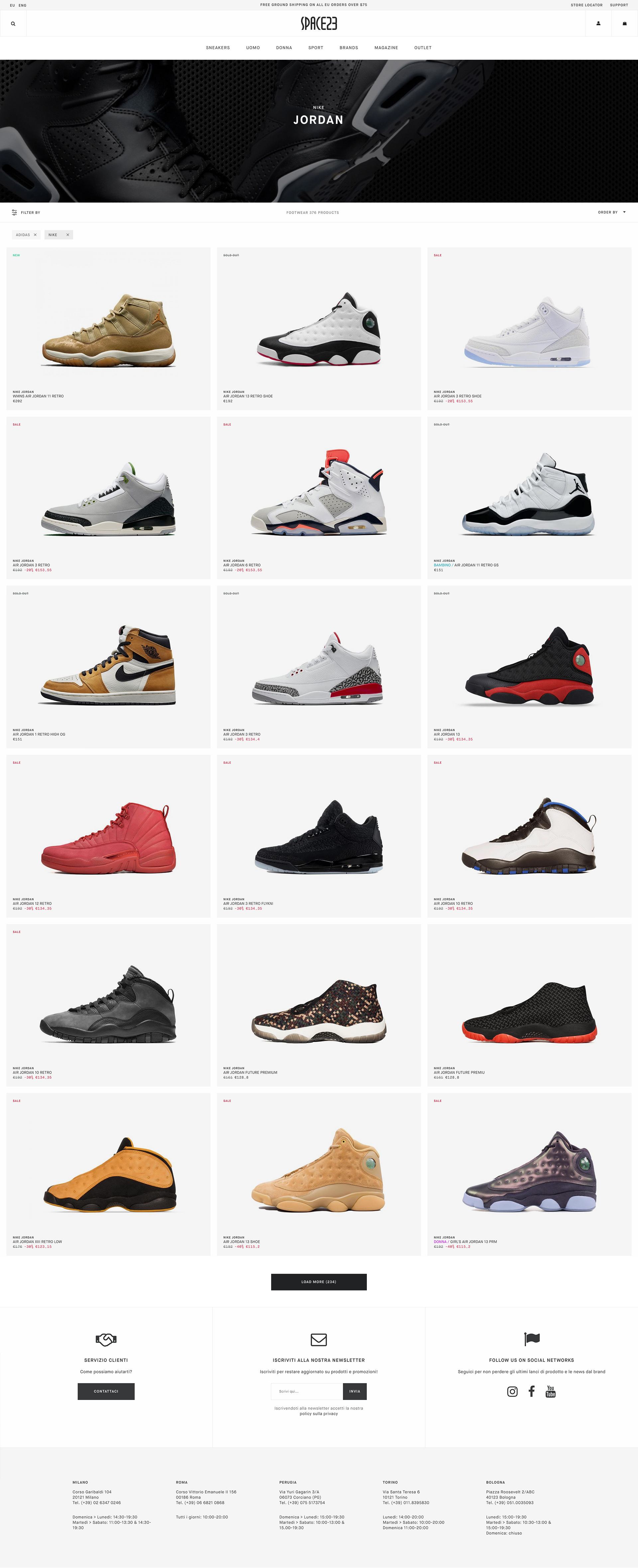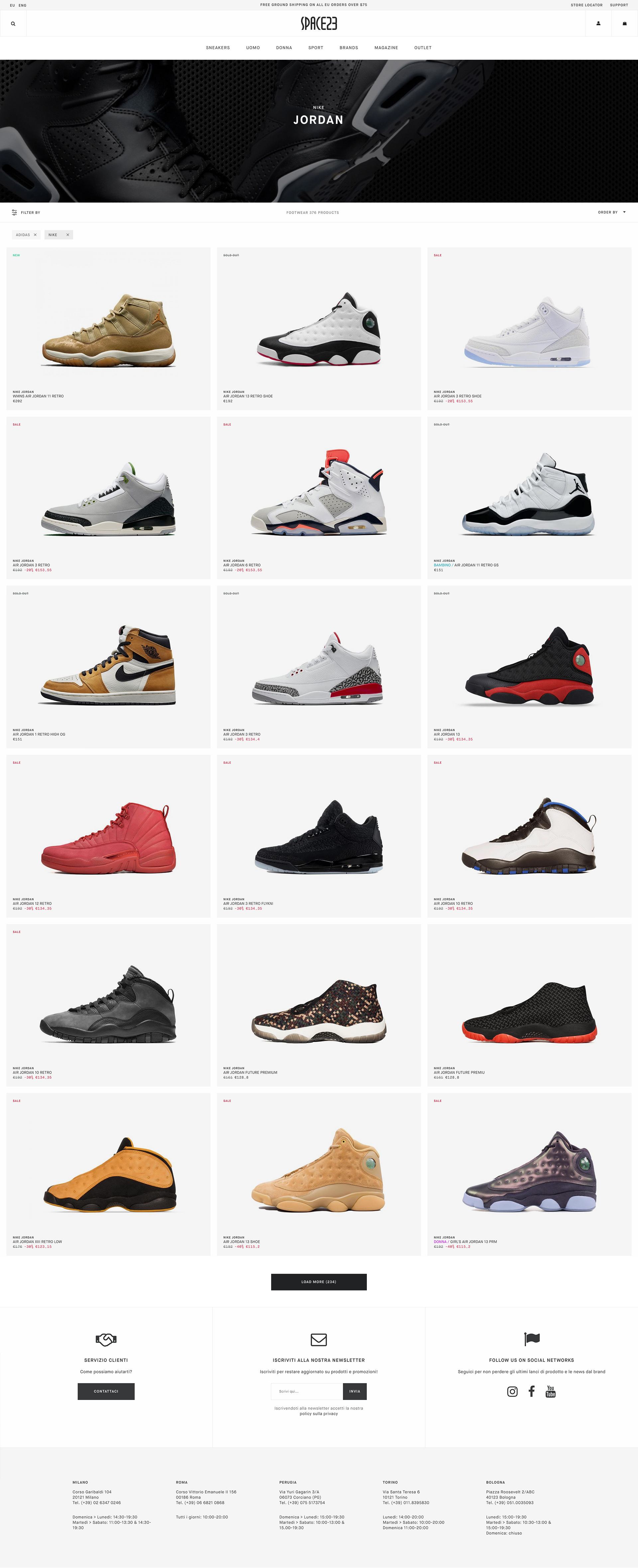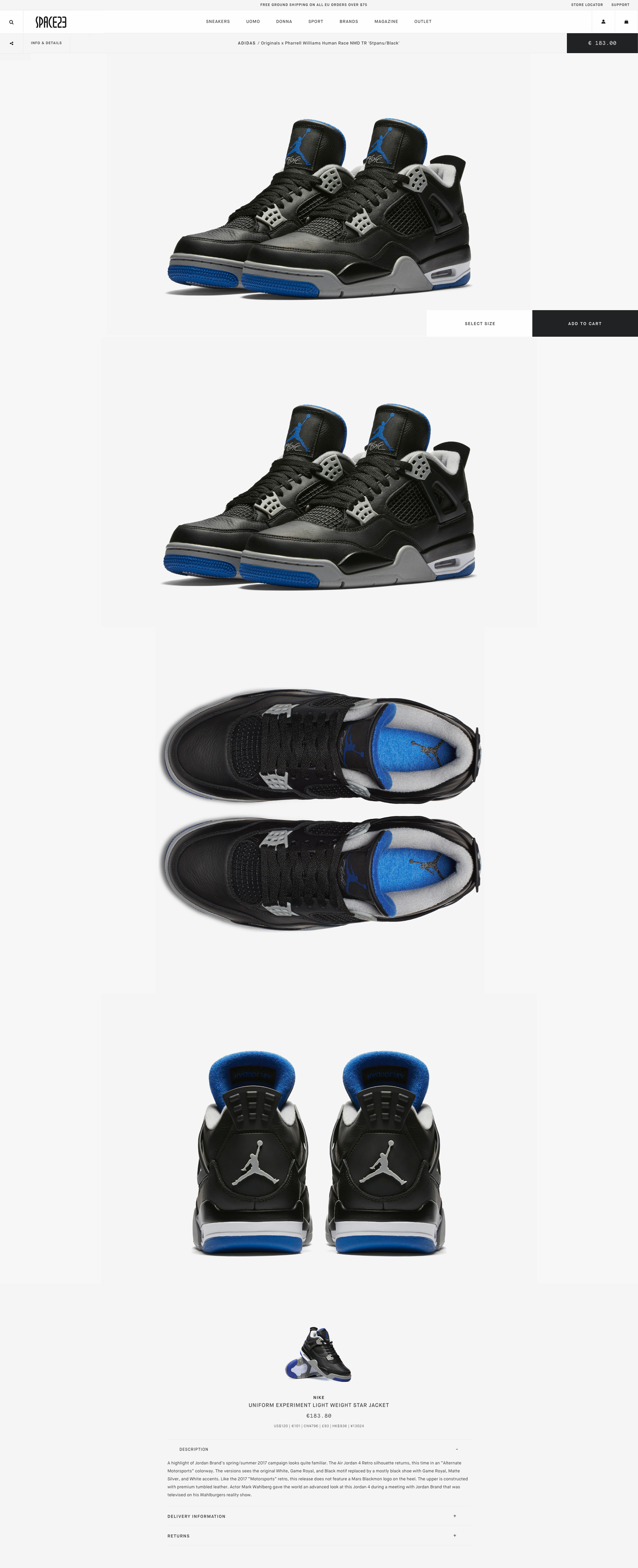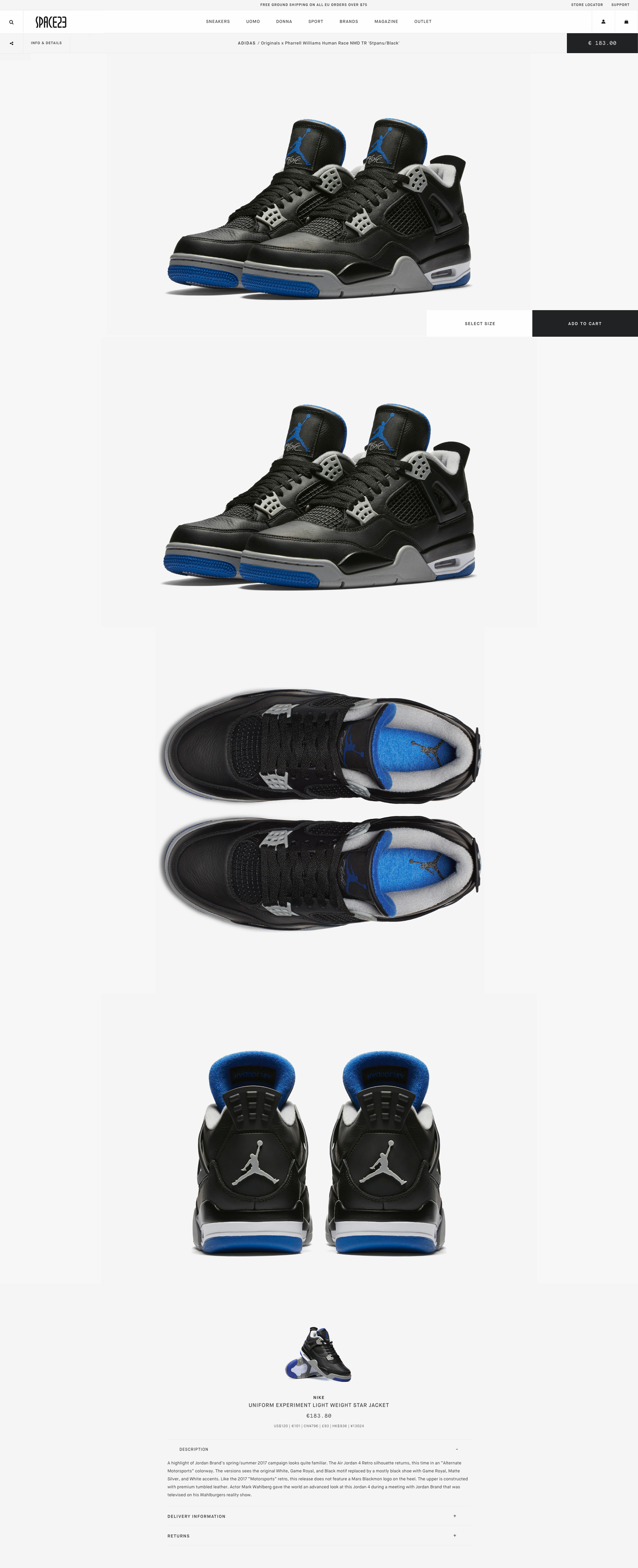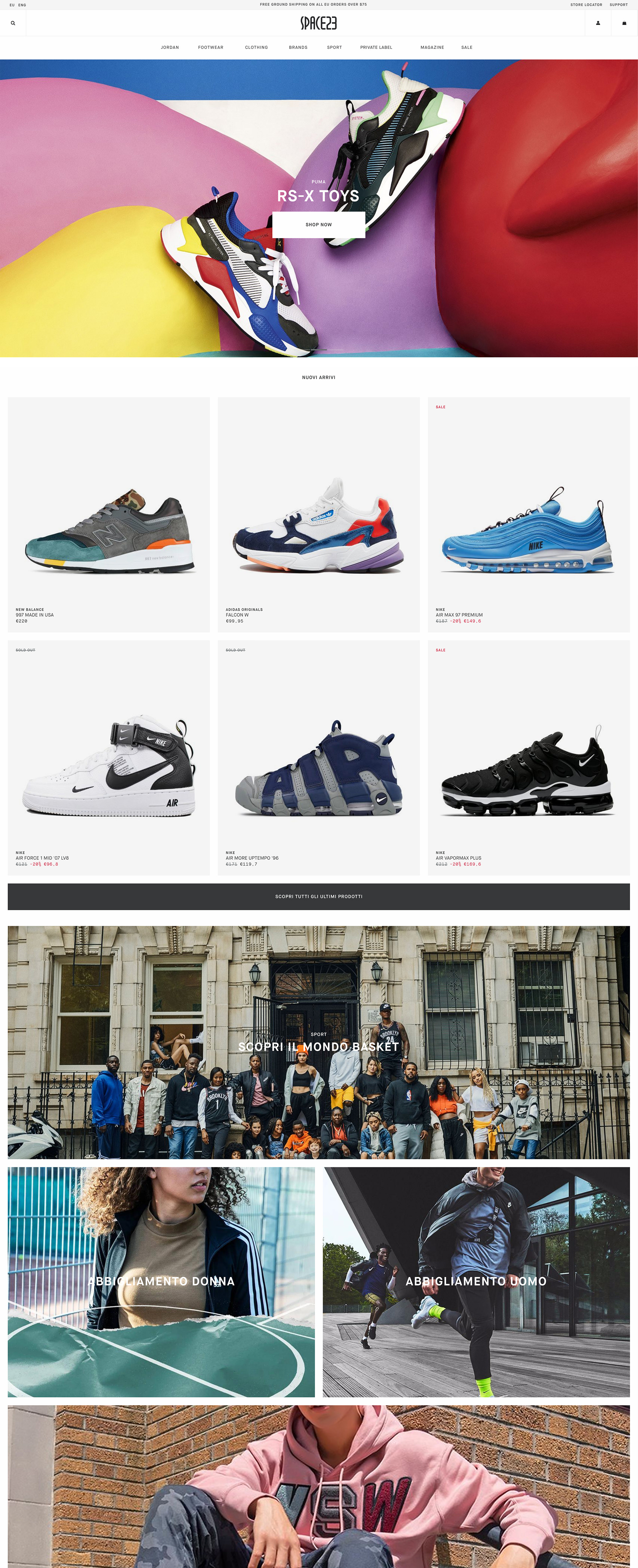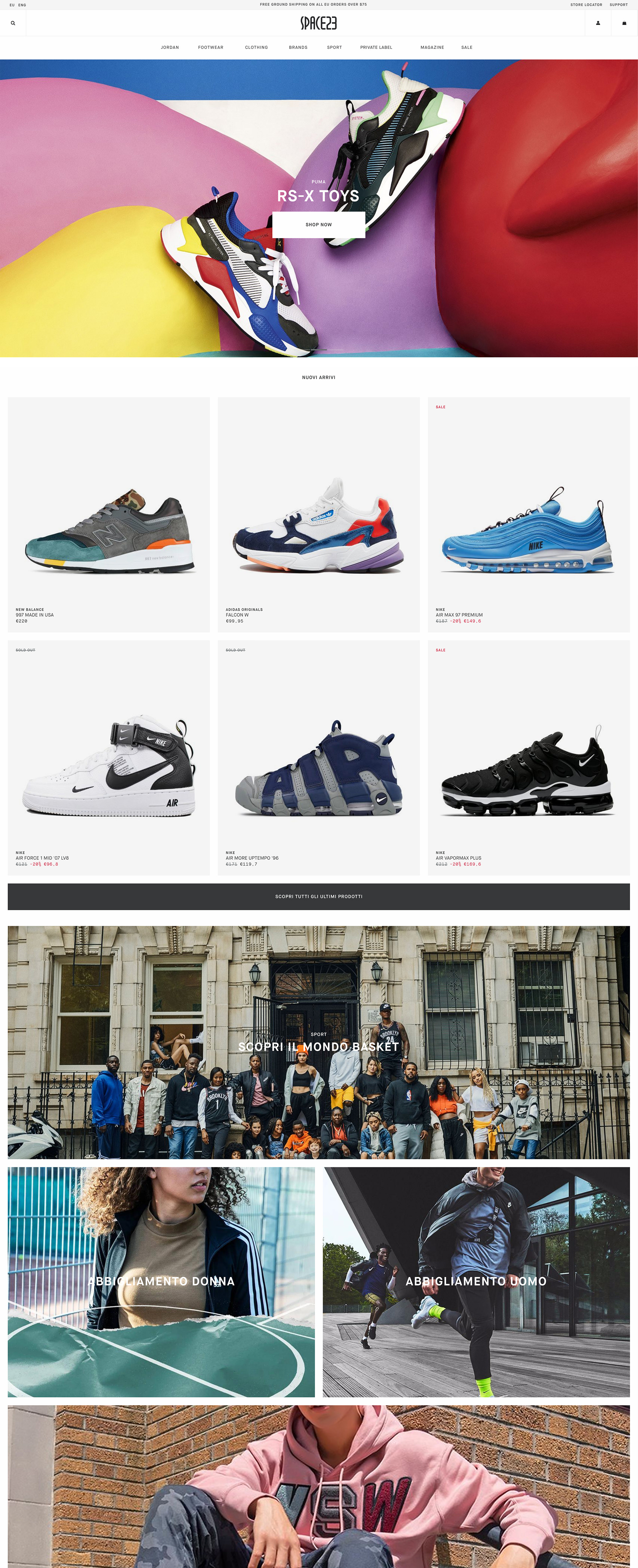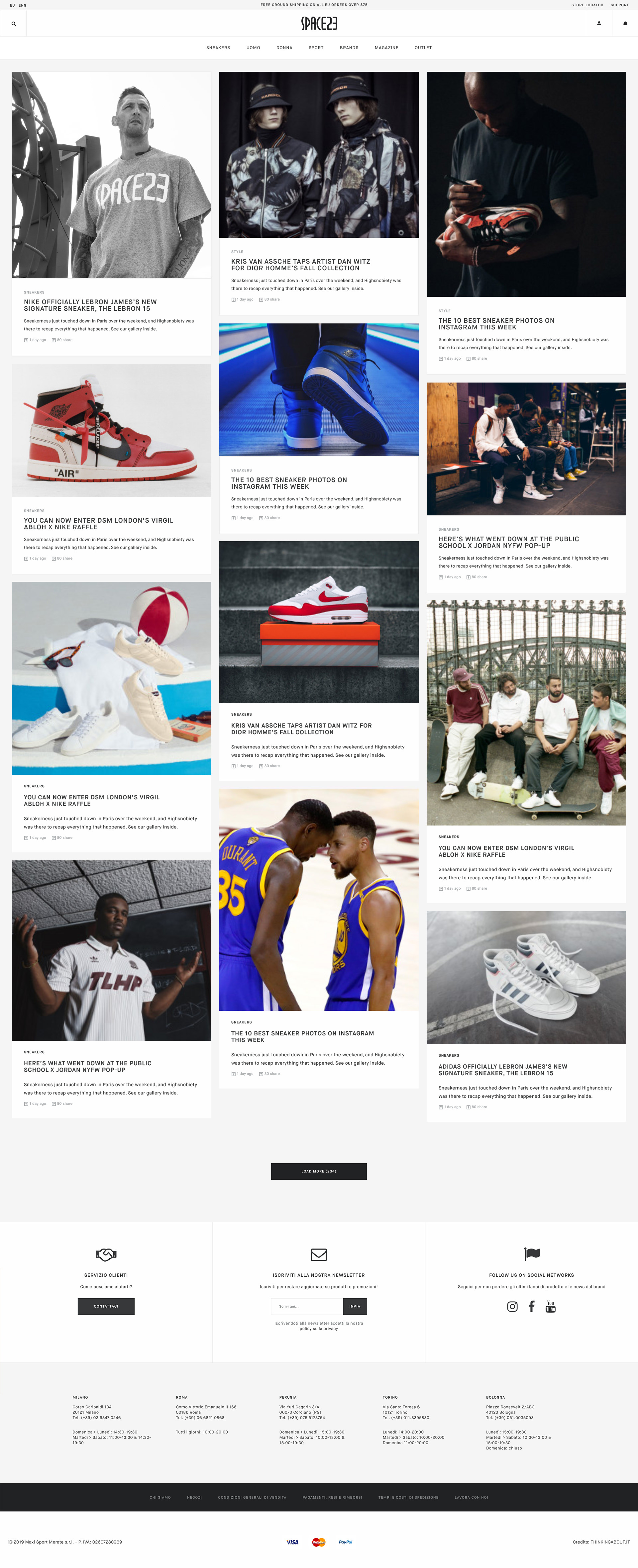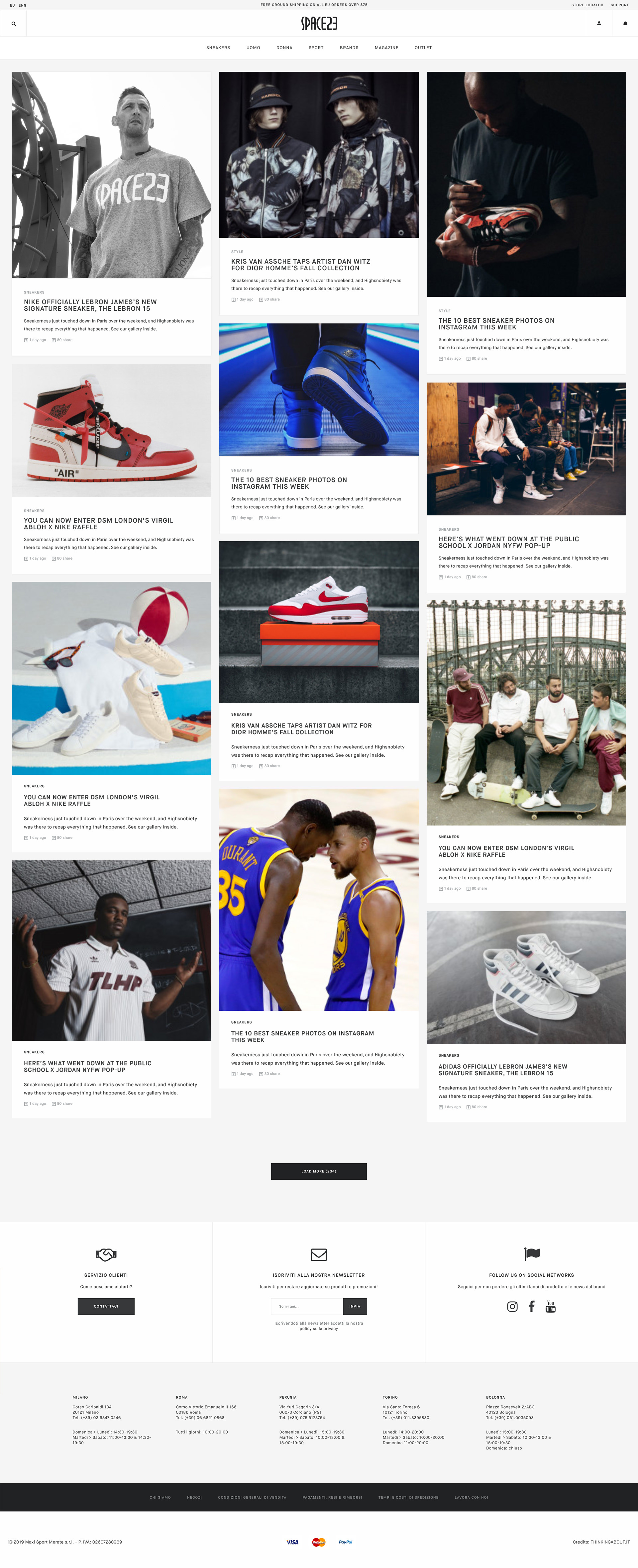 ThinkingAbout™ is official Shopify Expert Partner.
[unex_ce_button id="content_7e1fgo2jq,column_content_j9xz4f3nv" button_text_color="#000000" button_font="semibold" button_font_size="15px" button_width="auto" button_alignment="center" button_text_spacing="2px" button_bg_color="#ffffff" button_padding="15px 60px 15px 60px" button_border_width="1px" button_border_color="#000000" button_border_radius="1px" button_text_hover_color="#ffffff" button_text_spacing_hover="2px" button_bg_hover_color="#000000" button_border_hover_color="#000000" button_link="https://ecommerce.thinkingabout.it/" button_link_type="url" button_link_target="_blank" has_container="" in_column="1"]MORE INFO[/ce_button]