Boffi
Boffi. One of the most iconic Italian design brands in the world
Brand Website
A new global digital platform.
Boffi is a company focused in high-end design kitchens, with a strong component of craftsmanship and customization. In more than 80 years in the business, Boffi has become one of the most iconic Italian design brands in the world, attracting an increasingly sophisticated and attentive audience, including internationally renowned architects such as Zaha Hadid.
ThinkingAbout ™ has won the pitch for designing the new boffi.com.
Client
Boffi S.p.A.

Deliverable
Concept - UX design - UI design - Development - Consultancy
Awards
AWWWARDS SOTD
The Lovie Awards - Gold Winner and the People's Lovie Winner
The German Design Award 2019 - Special mention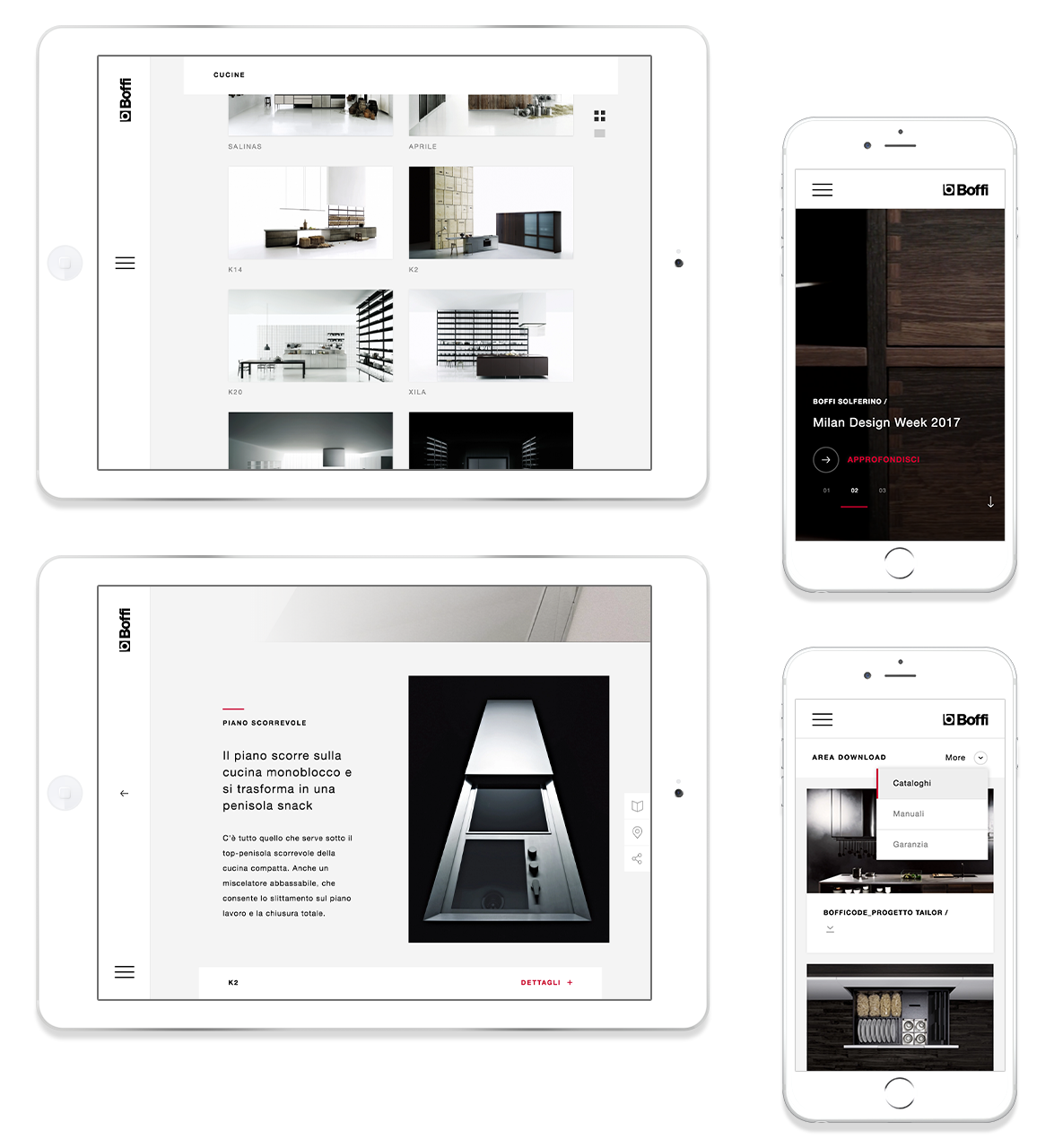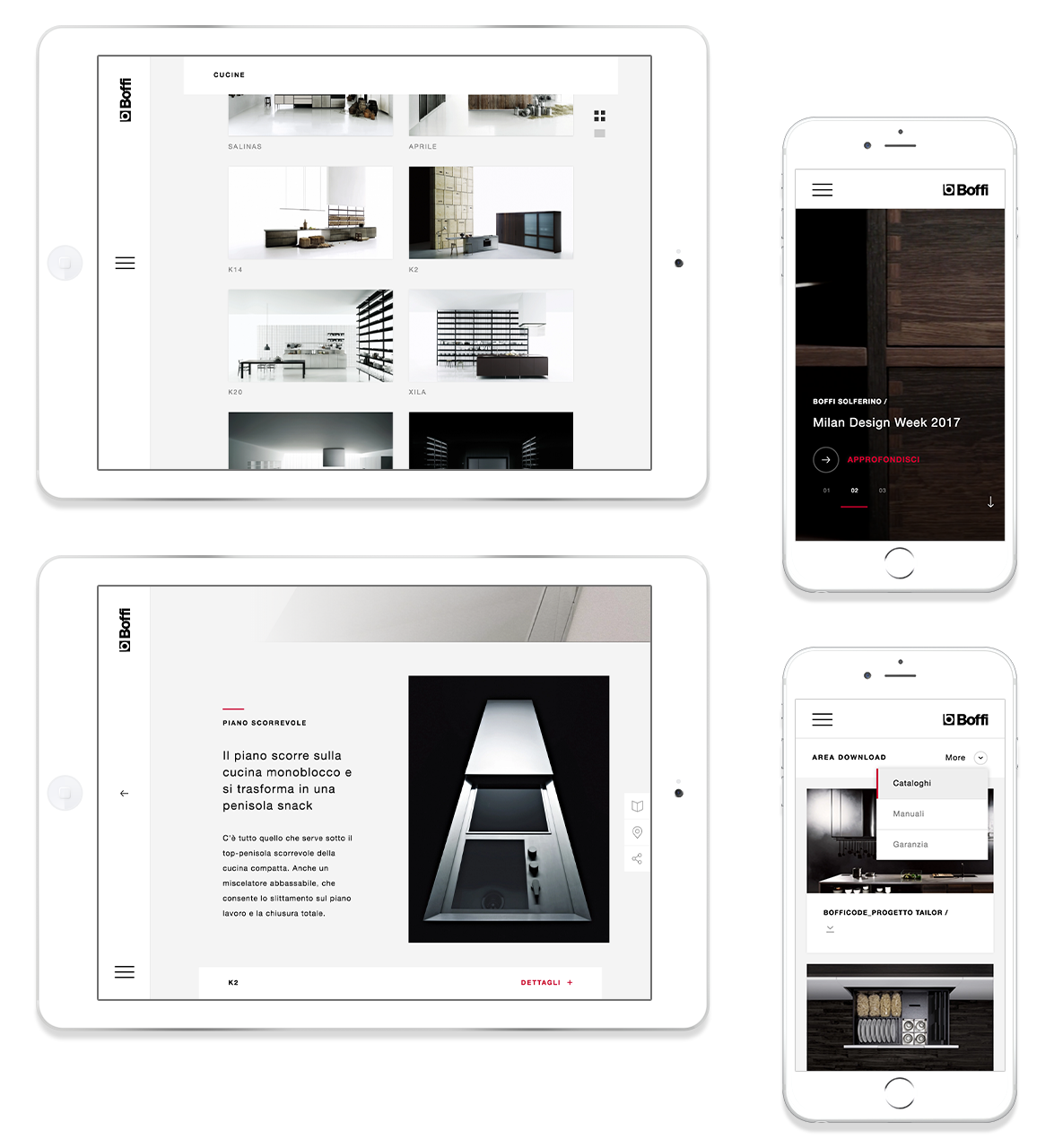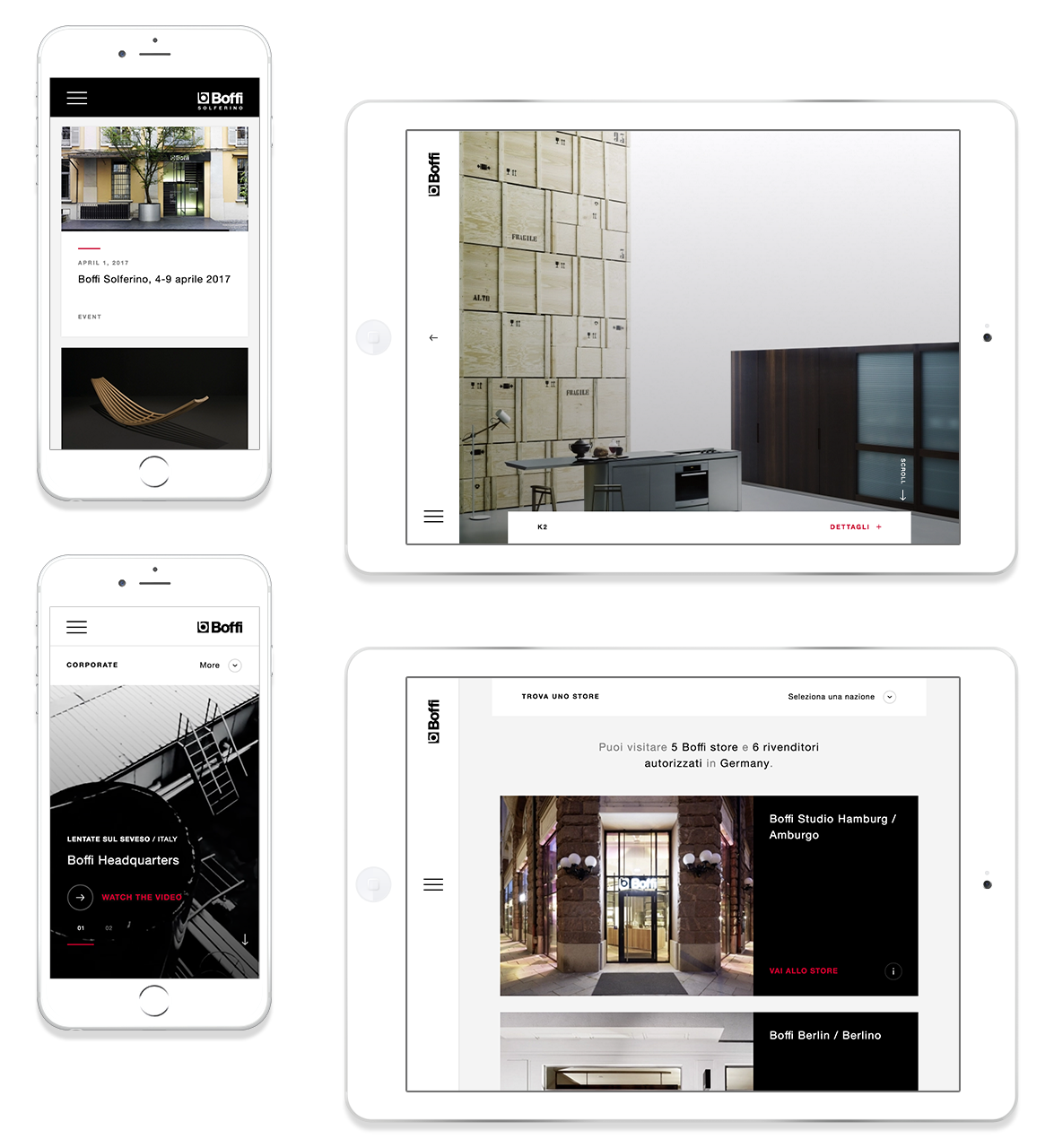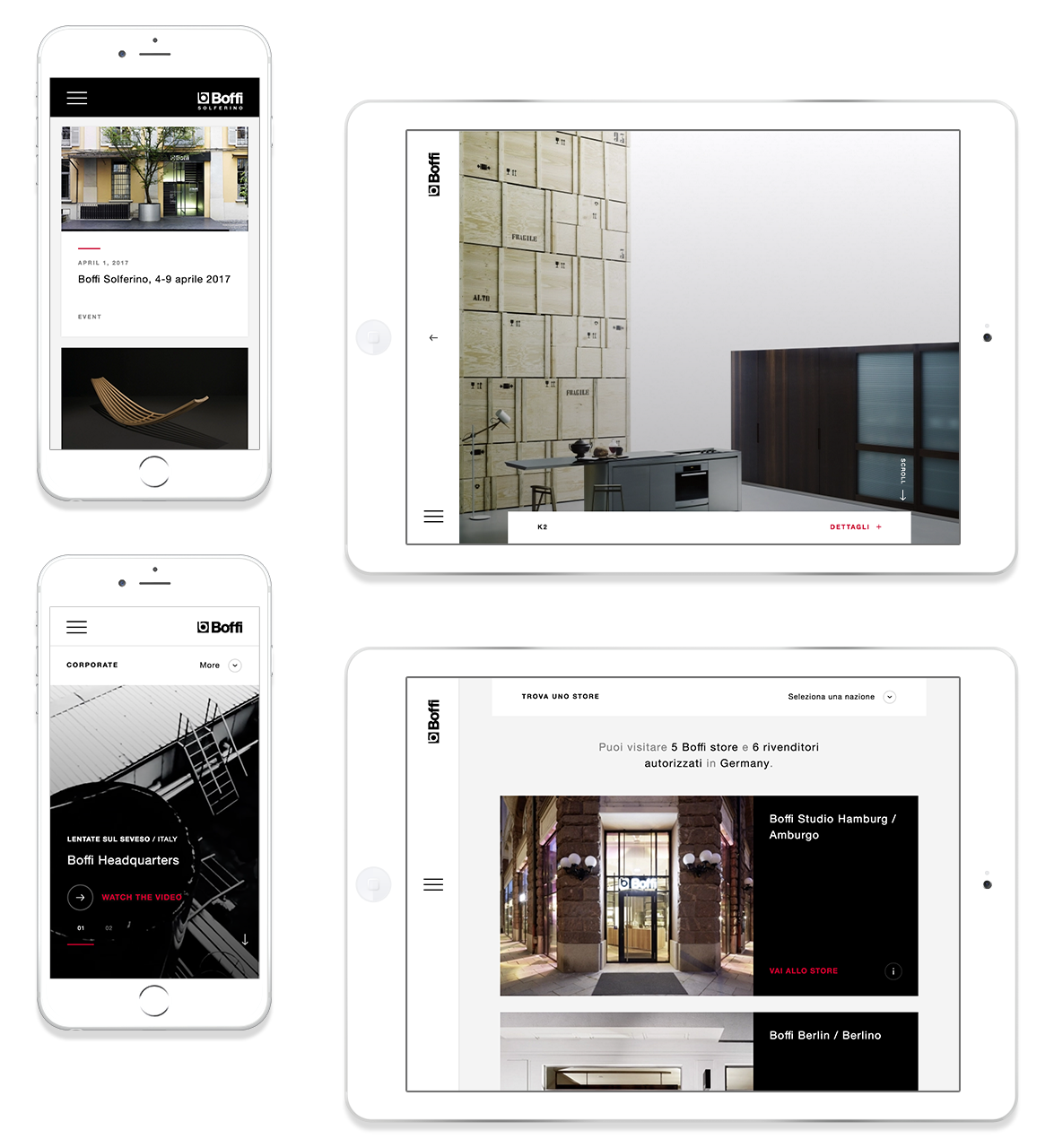 The challenge
01 _
Redifine the online brand image

02 _
Design a single, centralized hub for the entire sales network

03 _
Multiply the B2B and B2C contact and conversion opportunities
Our mission
Transform boffi.com into a brand platform that can tell the world of excellence that Boffi represents: its products, its stories, its initiatives and its projects. The web site is the strategic media for marketing and business development activities to gather and distribute the right content to the right audience through a modern and functional graphical interface that reflects the innovation and design values that define brand identity.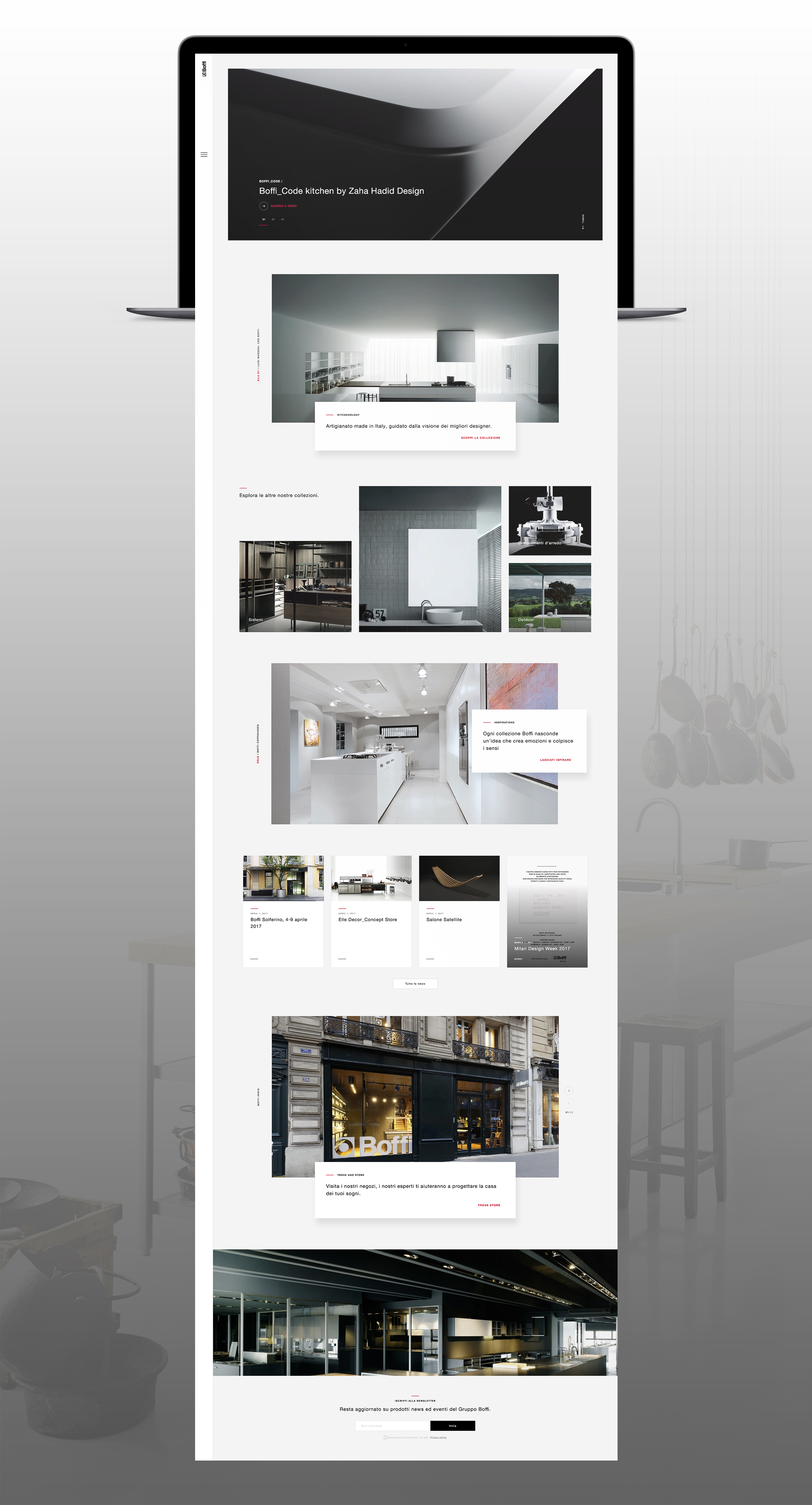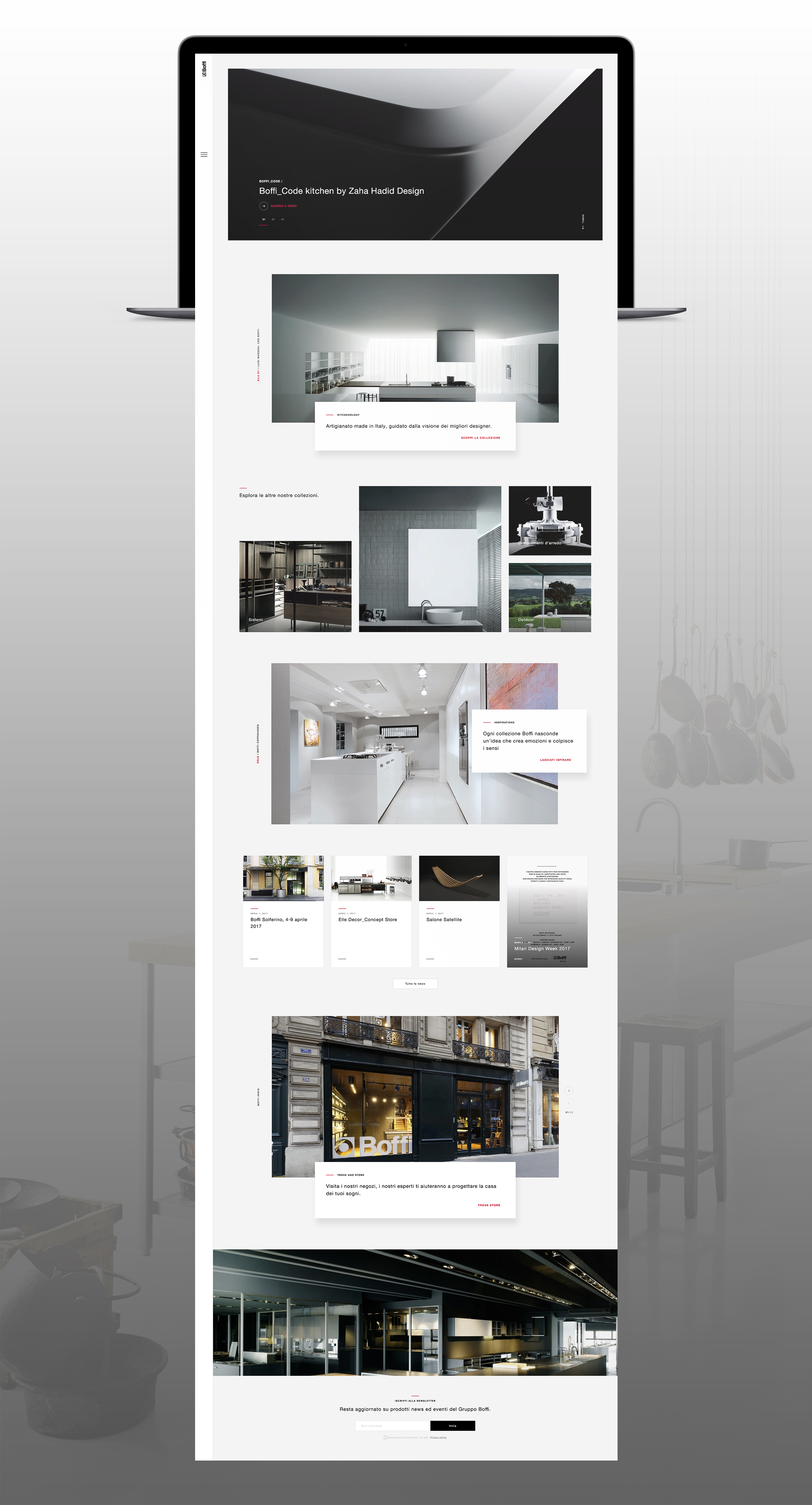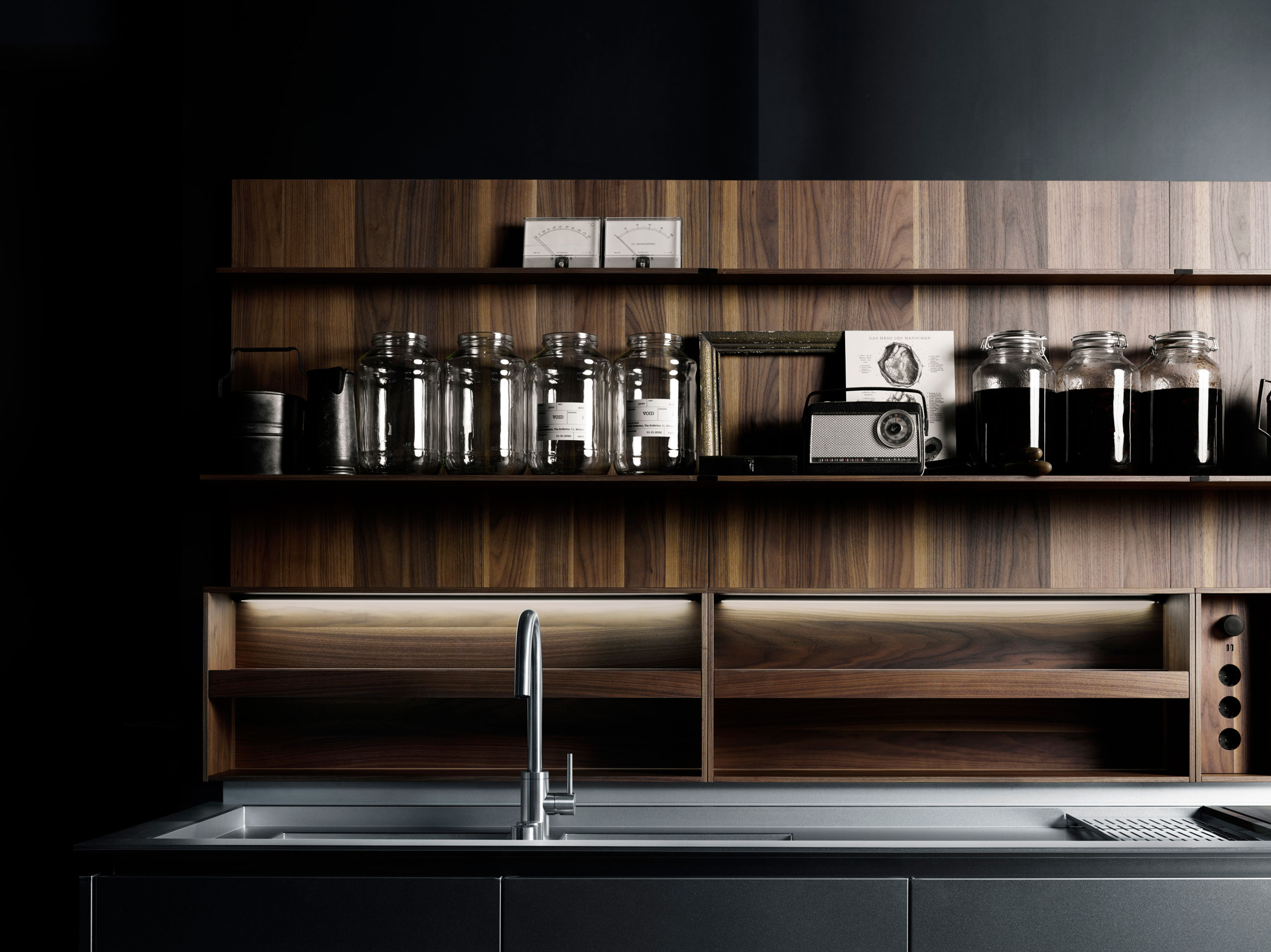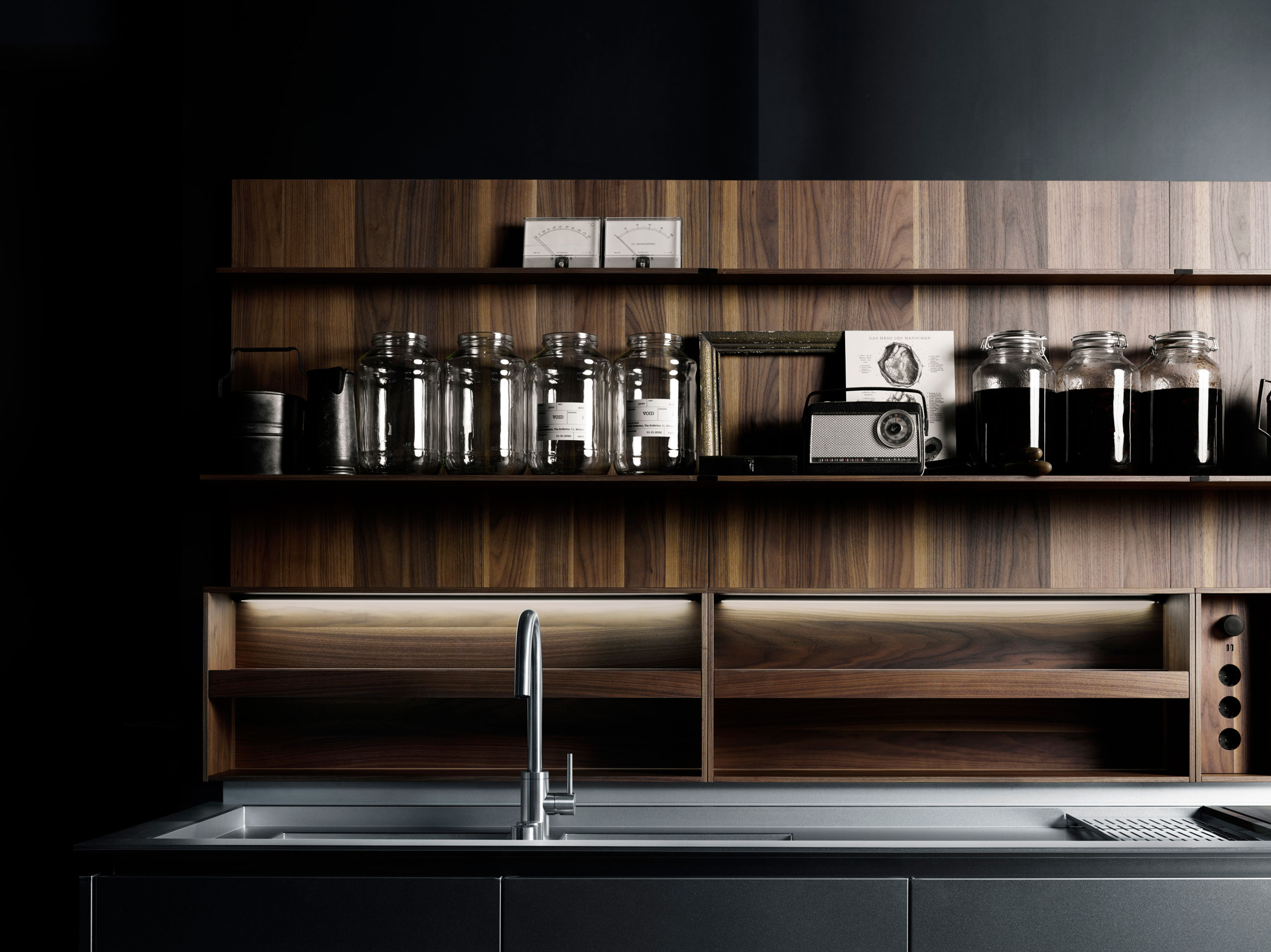 A triple layer of engagement
The navigation stream is designed for:
01 _
Immerse users in the stories of individual products, focusing on the details that make Boffi design unique.
02 _
Inspires by telling about the tailored projects realized for sophisticated customers worldwide.
03 _
Learn more in details information and download catalogs and technical papers for the insiders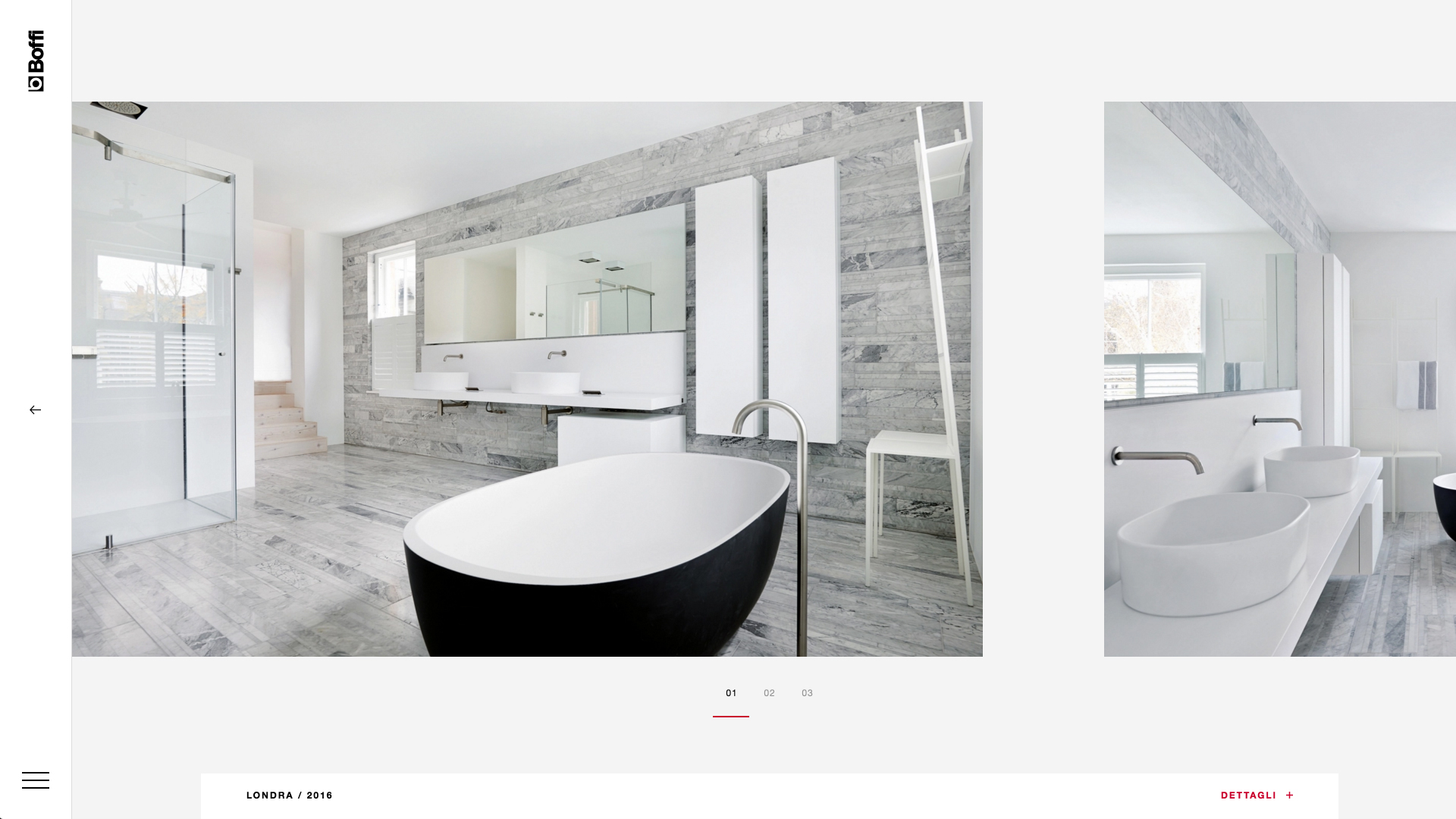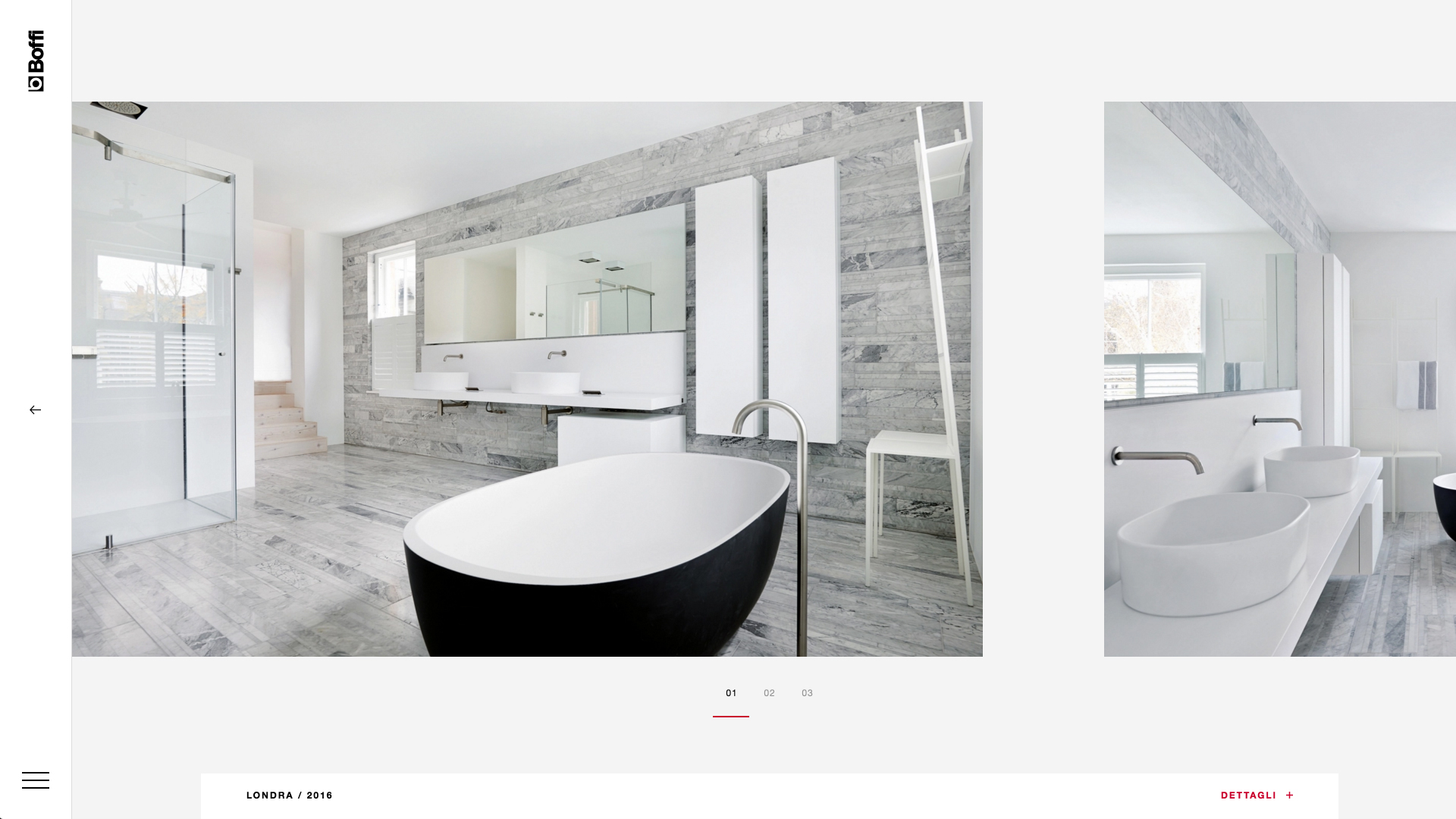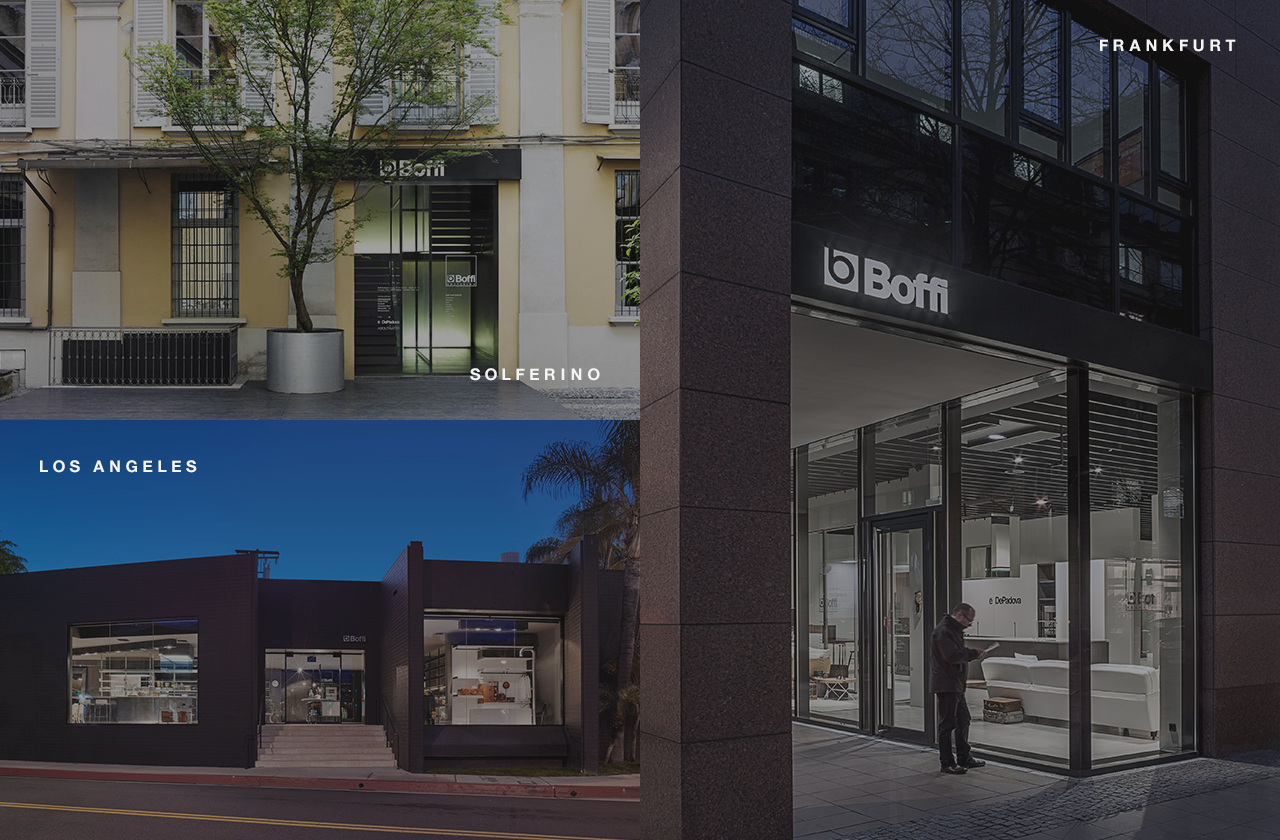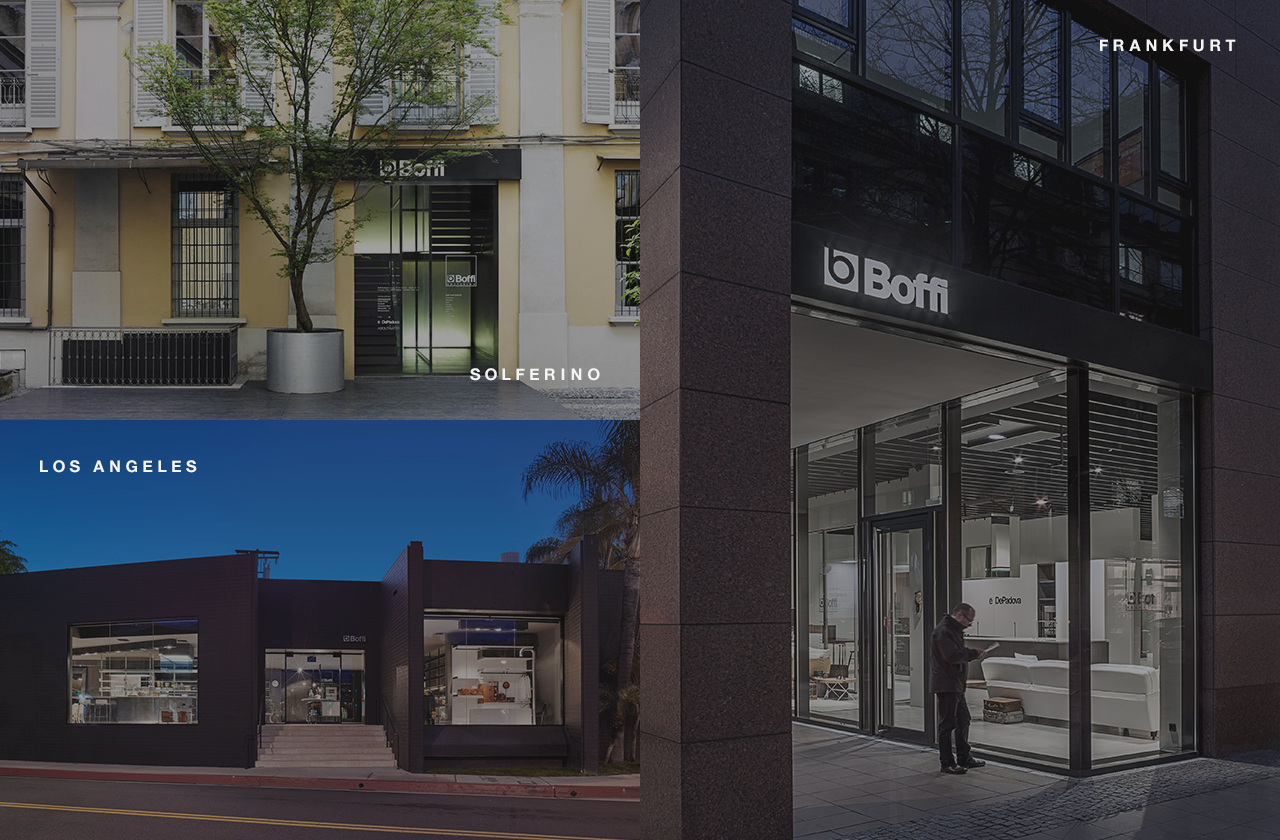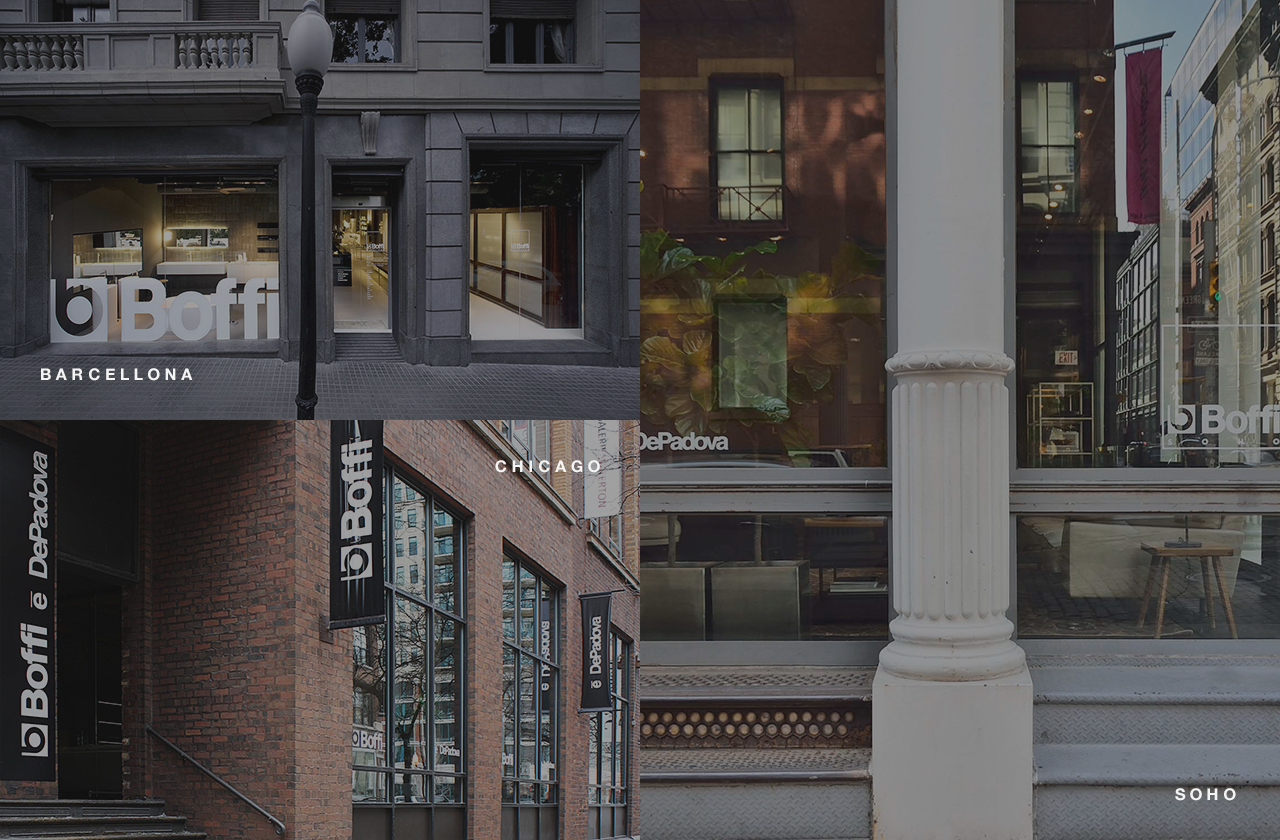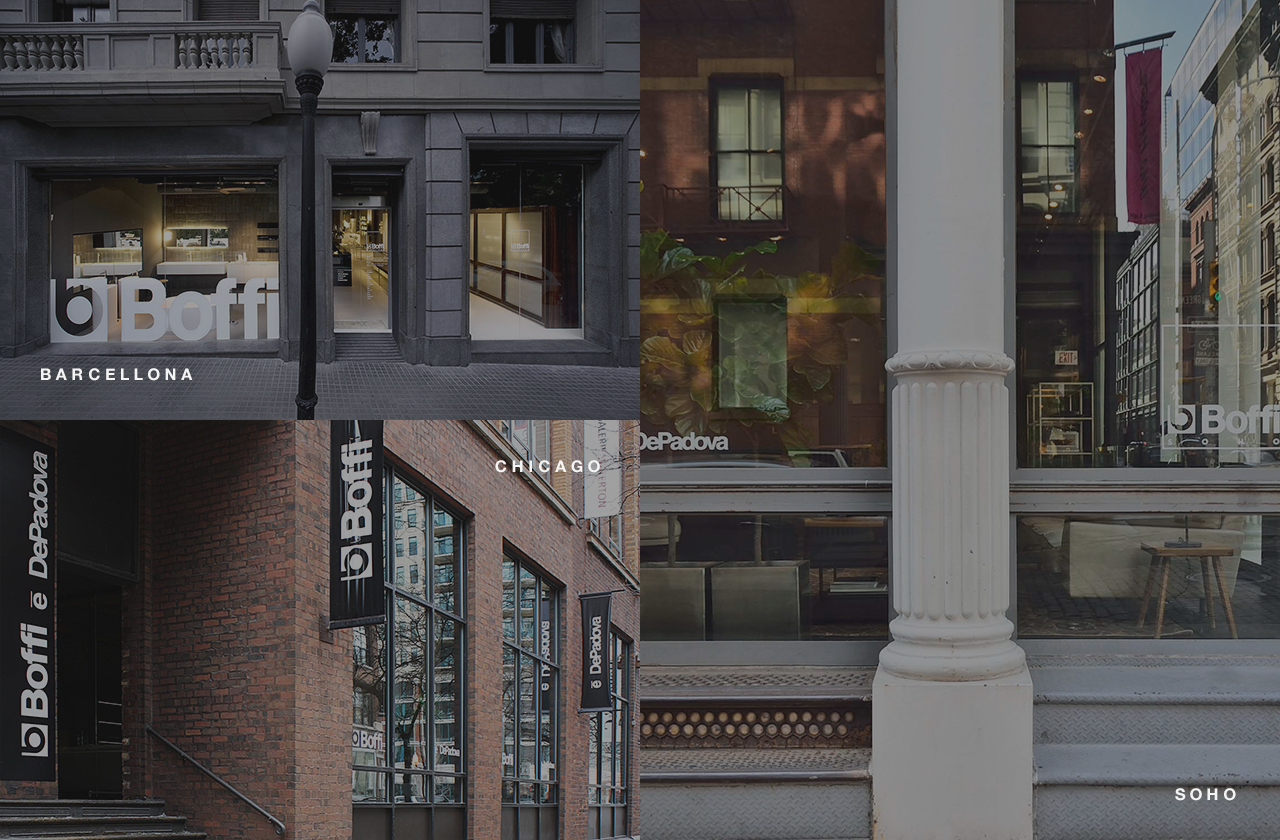 A global platform, with a tailored experience.
Every aspect of the project, from information architecture to technological development, has been designed to provide a valuable experience for different targets. The system offers adaptive content based on the geographic location of the user with the aim of offering a seamless experience between global content and a custom conversion funnel, generating lead to the sales network.




CRM integration
The platform has been integrated, through an API, with the client's CRM system, enabling a streamlined experience in signing up signup, sending and monitoring custom marketing campaigns.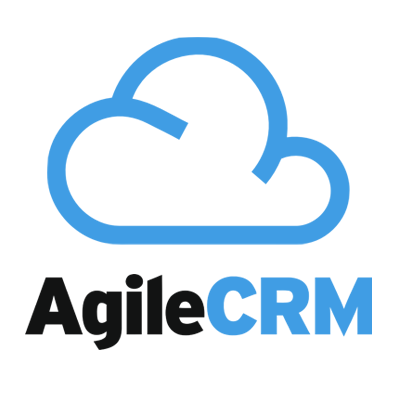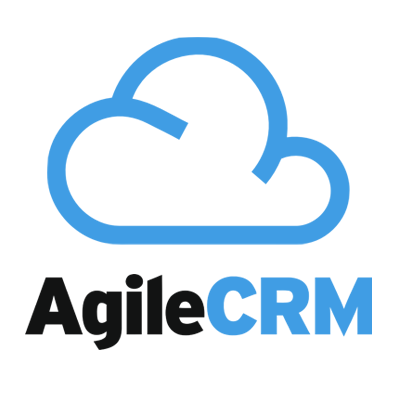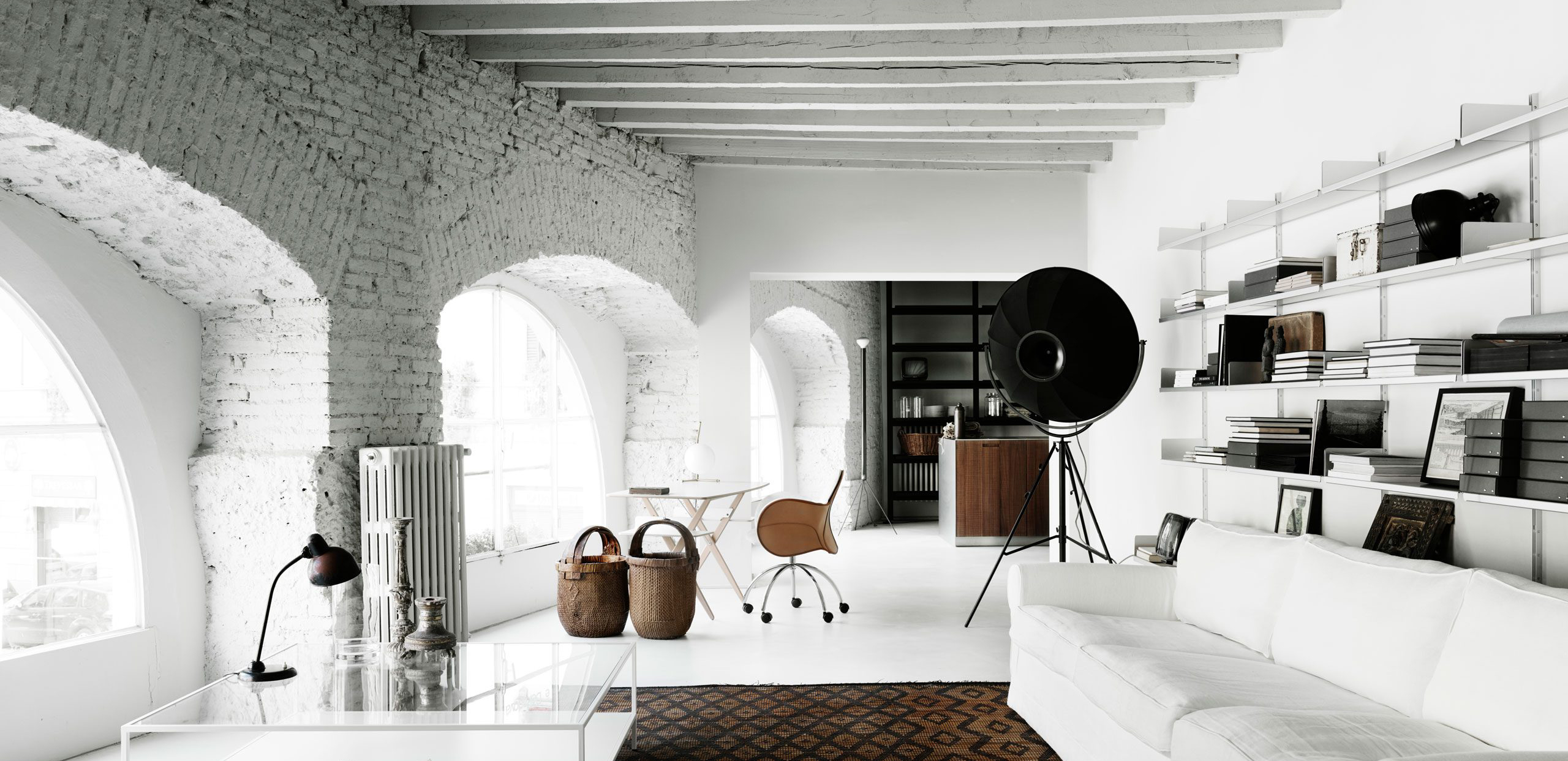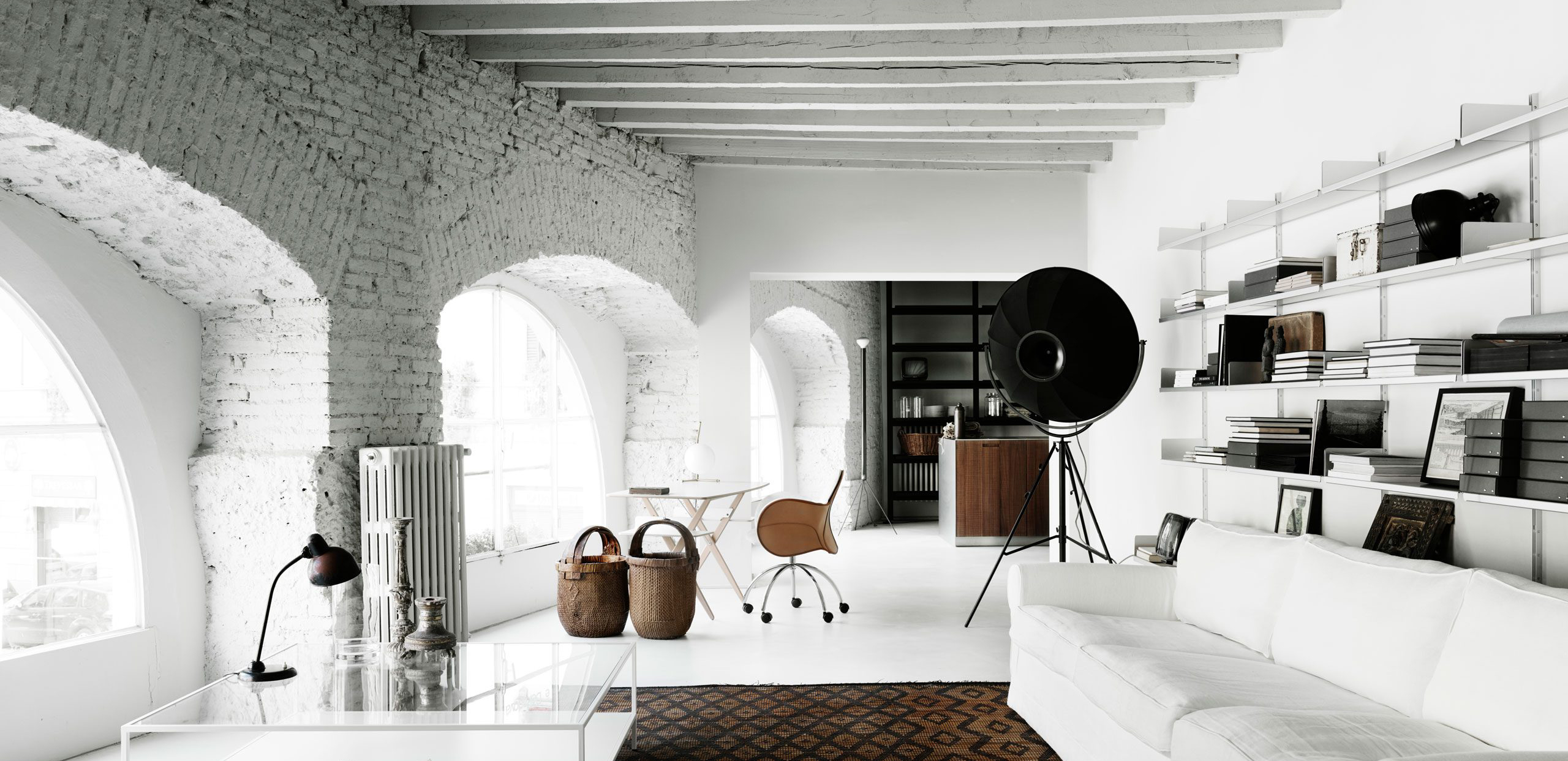 RESULTS & AWARDS
Design, usability, creativity and state-of-the-art technology are the elements that have enabled the project to be awarded with important accolades in addition of all the project KPIs reaching.